What's up - our blog
The blog is written in English and Polish (newer posts). The Polish texts is to be found below the English one.
Blog jest pisany po angielsku i po polsku (nowsze posty). Polski tekst znajduje się pod angielskim.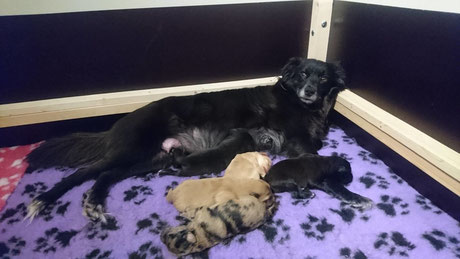 18.03.2016 Martta and Brego's puppies were born - 4 girls (2 black, one blue merle and one alien ;) recessive red) and 1 boy (fawn merle). Puppies are doing great, have doubled their weight already and Martta is a wonderful mother :). I can't wait to see how they develop, for now they are sure colourful bunch :). Obviously very cute and my favourite is little she-Brego with similar colour and markings to her father :).