We spent a fantastic weekend in Terezin on the final of Fitmin Cup 2015 (that was a series of competitions but we just attended the last one). Sascha Grunder, who is one of our favourite judges and favourite people in the world, was judging and Jakub Stybr was organizing, and add to this lots of great competitors like Terka Kralova, Martina Magnoli-Klimesova or Petra Hamsikova and you'll know it would be an amazing event and so it was. 
It took place in one of the most beautiful riding halls I've ever seen: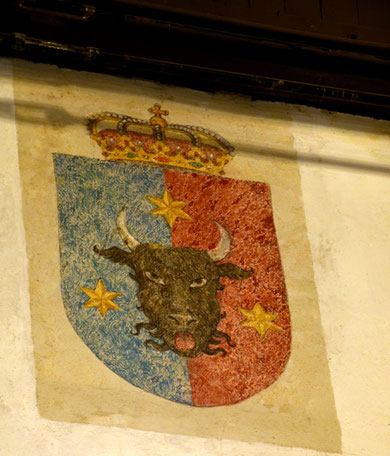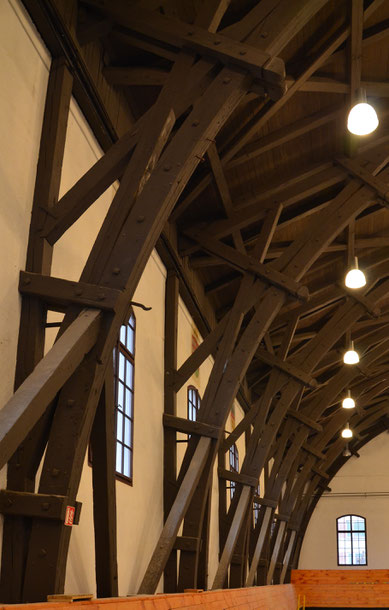 There were four open runs (agility and jumping each day) from which the best dogs qualified into the final and on Saturday evening there was also one exam (A1, A2 or A3). The sandy surface was quite soft and quite difficult especially for little Brego, but he coped with it really well although you could see that jumping was more difficult for him than usual (and so was running for us and OMG, our muscles feel sore today...). The courses were perfect, really challenging yet fluent in the same time and we really enjoyed them a lot. 
Evo and Brava were eliminated in the first jumping course, but our large boys were clean and Brego took 3rd place and qualified to the final already from his first run :). 
Flaszek was a bit unsecure in this hall, because he couldn't see what is really happening in the ring and he was stressed by the sounds around - still, he coped better and better with each run and his confidence grew  so all in all it was another succesful weekend for him :). 
In the agility runs on Saturday our yellow doggies proved to be perfect, they both had clean runs (Brava 2nd and Evo 3rd after Martina with Kiki) and qualified for the final as well. 
In the A3 exams I wanted to go with my son Sergiusz to see some military museum and I thought I won't be back in time, so Roman run with Brava instead :) The course was really awesome and I will set it for myself in training cause I would really like to run it. Roman and Brava had fabulous run (except Roman decided to just let her run straight after the dogwalk, because he rarely trains with her so wanted to let her have fun on the dogwalk instead of doing difficult turn). 
Last run of the day was LA1 for Flaszek and Brego. Just as we were preparing for the run, Brego was attacked by a mallinois :( Fortunately Roman was there and managed to chase him away, as the owner was totally helpless and didn't even come to ask whether Brego was fine or to apologize... I'm lost for words how perfect Brego is though - he got really scared but the moment the mallinois released him and I checked he is fine (fortunately he was still wearing his harness that took some of the impact and he wasn't hurt, just wet from saliva) and offered him a toy, he shook and took the toy and was totally fine. The organizers gave me more time before my run so I can walk him and calm down and check if everything is fine and then we had our run:
And with this run we progressed to A2 :) I was wondering whether to stay in A1 a little longer, but since he is coping with the open courses so well, I think it's time to advance him :). 
Flaszek also had another clean run in A1 and he will also start in A2 on his next competition. 
Then we went for a pizza and spent a lovely evening in the company of friends, which is definetely one of the coolest parts of agility competitions :). 
Sunday started with jumping runs - the competition was really fierce and I can't remember many competitions with so many awesome medium dogs :). Evo did great and took 2nd place after Kiki, Brava was a bit slower and behind the podium this time (she was smartly saving up energy for later ;)). 
Brego and Flaszek both had problems with slalom in this run as it was facing the flat tunnel... well, something we need to train more often ;).
Brava won agility run, Evo was second after her :) and Brego was third in large - I'm really proud of my baby dog, coping with difficult courses and still being on the podium among many other really awesome dogs :). 
Then it was final time :) Again, the course was quite challenging with really difficult entry to the weave poles, lots of out+blinds which require your timing to be really good and tricky a-frame etc, so I thought Brego will be my champion even if he manages to run this course clean. It was a nice course for Brava though who is experienced and can cope with things like that :). 
Roman with Evo had were eliminated on jump before the weaves, as Roman pulled Evo too early from the jump, and then this type of A-frame is still really difficult for Evo (the handler couldn't really be in front to support and there was no other obstacle in the front to help the dog focus forward). But look at those weaves <3. 
Brava had a fantastic clean run, so she won the final :))). I'm really happy with my handling of the weave poles, it was a bit risky but she could do it :). 
Brego did great - I chose slightly different handling to help him with the weaves, but he surprised me with doing everything else so well :). In the end he was third in the final which was a nice surprise, I really didn't expect that among so many more experienced and fast dogs. 
In the end both Brava and Brego were also classified as 2nd and 3rd in the overall ranking of Fitmin Cups, which means they manage to win lots of food for themselves :). Good doggies :). 
In the end, we were really satisfied with this competition. After some problems with muscle, Evo seems to have his speed back thanks to massages and exercises, Brava had really nice see-saws which also proves that my repair program seems to be working, Flaszek is gaining more and more experience and confidence in various venues and well, Brego is such an awesome little doggy with a big heart, giving it all :). We couldn't wish for better dogs :).