BARBARIAN FIGHTER Extreme Braveheart - BREGO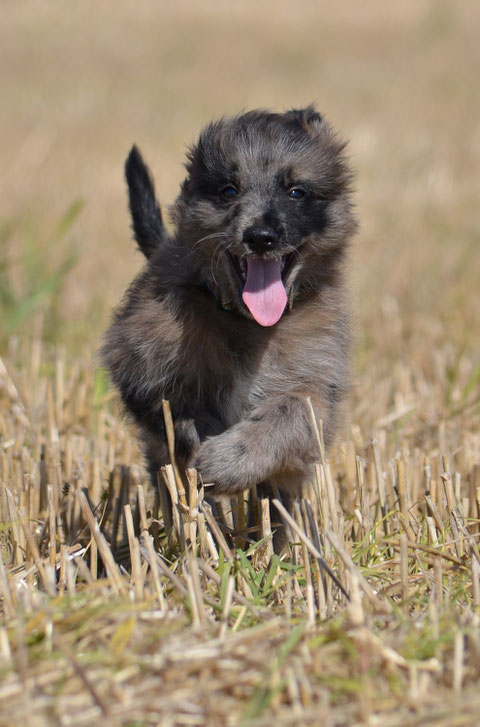 DOB: 29.06.2013
Weight:
at birth: 277g
at 3 weeks: 990g
at 6 weeks: 2,4 kg
at 11 weeks: 5,15 kg
Adult: 44 cm, 11 kg
HD A ED 0
Colour: unique ;)
Owner: Olga and Roman :)
My puppy notes:
Day 19: very active puppy, walks well in comparison to others, investigates the surroundings, but when he sleeps, nothing can wake him up :)
19.07. One of the most active puppies, plays for longest. 
20.07.2013 Barbarian has gone out of the litterbox to pee.
01.08.2013 Active, inquisitive, doesn't like to be held with his belly up, nice tug, carries toys all the time
7.08.2013 dominates other puppies, plays nicely, "killer", really active
8.08.2013 Doesn't follow on a walk, everything interests him (flowers, benches, people), sometimes he just runs into other direction, investigates new room with interest and happily, is not distracted by sounds at all, retrieves a ball and plays like crazy.